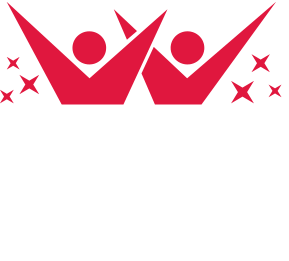 ABOUT PE5 SPORTS TOURS
Learn new skills from industry leading coaches and choreographers, go behind the scenes at some of
world's most famous venues, or help your group to improve their skills and confidence with PE5 Sports Tours.
Contact Us
Request Quote
PE5 Sports Tours are the premier sports tour company in the UK, delivering lifelong memories to squads, teams and groups from all across the world in their sport of choice.
We currently offer fully-inclusive football/soccer tours, rugby tours, and dance and theatre tours, and we are continually expanding our portfolio as part of our mission to remain at the head of the field-so if you cannot see what you are looking for, just ask.
Our mission is to produce magical moments for young sportsmen and women in their chosen discipline, which will remain with them for the rest of their lives and that can potentially help to nurture and shape their future career too!
Our sports tours allow young players to improve upon their existing skills, learn new ones, bond with their squad and inspire them to aim higher, providing a fully immersive experience that will continue to pay dividends long after your players have returned home.
All of our tours are bespoke-designed and fine-tuned to match the unique individual requirements of each group, and we will work closely with you to arrange your schedule and timetable an action-packed adventure for your team that takes care of both their sports experience and their downtime too!
Let PE5 Sports Tours take care of the red tape and organisation of your tour including all of the accommodation and travel, so that you can concentrate on nurturing and supporting your team. Even if you've never arranged a sports tour before, don't worry-we have all of the details covered, from the parental letters that you will need to send out in the first instance to arranging your busses, and we can even provide you with advice and support on fundraising for your tour too if required!
We take great pride in the quality and detail that we put into our tours, and our planning and preparation are second to none, allowing your group's tour to run seamlessly with no wasted time, delays or frustration.
We also take the safety and wellbeing of our charges very seriously, and all of our events and scheduled activities are fully risk-assessed and delivered by trained and qualified professionals, with the comfort and safety of your team in mind.
Plus, our action-packed days of training, learning, developing and improving don't end when the sun goes down-both our seven and fourteen day tours also take care of your full entertainment schedule during the downtime too!
We believe that we provide much more than just sports tours-we deliver lifelong memories and enrichment opportunities that can really give your group an edge when it comes to their performance, and that remain relevant long after you have returned home.
Start Planning Your Next Trip
If you want to find out more about what we have to offer or to discuss a future tour-even if you are not sure if you will ultimately wish to go ahead with it-contact us now without obligation, and we will get back to you within 24 hours to discuss your requirements.